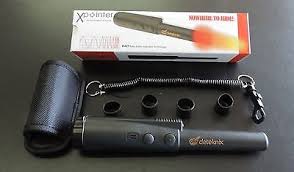 While at the Nor'easters Catskill Hunt this past weekend, I received an X-Pointer pinpointer from the distributor to evaluate and he insisted I would be impressed.
I had recently been hearing mention here and there about the new X-Pointer, and as always when trying out new products, I maintain and eager but skeptical attitude, until I actually see for myself how they perform in the field.  Let's face it, no amount of demonstration or video's is a replacement for actually using the product yourself.
I used the X-Pointer for about a 10 hour straight day of hunting on Saturday, and I did not baby it, I really put it to the test.
Now on to the specifics…
Read More "Deteknix X-Pointer — Love it, love it and love it!!!" »