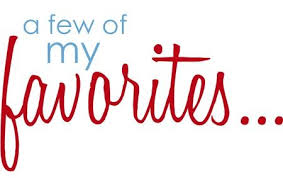 I frequently search the web for interesting content and links to websites about metal detecting and history, and I've compiled a few of my recent favorites below.  Check them out–some of them are pretty cool–
---
Historical Artist Don Troiani:
If you are familiar with historical artist Don Troiani, you'll want to check out this interview with him at mountvernon.org.  Mr. Troiani has given talks in the past at metal detecting clubs I've belonged to, and is extremely knowledgeable about the Revolutionary War, and Military buttons.  For those of you not familiar with him, here is a bio from his website:
DON TROIANI is a traditional academic realist painter well known for his highly accurate historical and military paintings mostly of the Civil War and American Revolution. He was born in New York City in 1949 and studied at the Pennsylvania Academy Of Fine Arts and New York City's Art Student's League between 1967 and 1971.
Don Troiani's lifelong focus on America's military heritage enabled him to present that subject with extremely high fidelity. He has one of the great private artifact study collections of Civil War, War of 1812, Revolutionary War, and World War II uniforms, equipage, insignia and weapons which he calls on to add the unique dimension of realism he is well known for. He is also an expert researcher with a huge personal Military library of over 3,000 volumes. The garb and gear of each figure are painstakingly researched. Appropriate backgrounds are found and studied, sometimes sending the artist hundreds of miles from home to examine battlefields and structures firsthand. Because of the great amount of research that goes into one of his works, it is often years between a painting's conception and the actual moment the brush is put to canvas.
Click on this link to read the interview:  http://www.mountvernon.org/george-washington/the-revolutionary-war/painting-the-revolution-an-interview-with-don-troiani.
You can view some of Don's art at his website:  https://www.wbritain.com/the-art-of-don-troiani/
---
What History Forgot:
Tuesdays at 10pm EST on the American Heros channel (AHC), there is a new show called "What History Forgot", a six part series hosted by Veteran Teacher and History buff, Joe Moniaci.
The series tells famously forgotten and surprising tales that shaped some of America's greatest icons, scandals, and disasters.
"These are the incredible stories that never make it into textbooks or classrooms," said Kevin Bennett, general manager of American Heroes Channel. "Led by Moniaci's passion and thirst for knowledge, WHAT HISTORY FORGOT ignites curiosity in viewers everywhere and will change the way they think about American history."
Each episode of the show has Moniaci telling four stories of forgotten history.  He talks to experts and examines historical sites to bring these stories to life.
You can find more information on the American Heroes Channels website.
---
Got Pull Tabs…?

Kellyco is hosting a Dig And Donate/Send in to Win Sweepstakes
I copied the information below, direct from their website @ http://www.kellycodetectors.com/promo/dig-and-donate.php
You dig 'em…so send 'em in!
Kellyco has launched a world-wide effort to collect as many pull-tabs as possible. As metal detectorists we tend to look at these small pieces of aluminum as the arch nemesis of treasure hunting, but we're taking the opportunity to turn this negative into a positive. Starting March 23rd we're asking everyone to send in their pull tabs to be collected at Kellyco. In return for your donation you'll be entered to win one of many metal detector or metal detecting accessory prizes which have been graciously donated by our leading manufacturers; Fisher, Garrett, Minelab, Nokta and White's Electronics.
One winner for each prize will be randomly drawn on August 1, 2015 during the Kellyco grand re-opening event featuring our newly remodeled showroom. Also on this date we'll be commemorating the 300th anniversary of the 1715 Fleet as well as hosting special guests such as representatives from our manufacturers. (Rumor has it there will be various celebrity appearances too, so stay tuned!)
Here's what to do!
Follow these steps to donate your pull tabs and be automatically entered to win one of many metal detector and metal detecting accessory prizes. For a full list of prizes, rules and regulations, please click here.
Collect a minimum of ten (10) pull tabs
Complete a sweepstakes Donation Form
Send in your pull tabs AND completed Donation Form to:Kellyco Metal Detectors
c/o DIG & DONATE SWEEPSTAKES
1085 Belle Avenue
Winter Springs, FL 32708
Multiple pull tab entries are allowed, however, each entry must accompany a completed Donation Form. One entry, per ten (10) pull tabs with completed Donation Form accompanied.
All entries must be received by the end of the promotion period: July 20, 2015.
Get up to one (1) BONUS entry for posting a photo of you and your pull tabs on Instagram and using the following two hashtags#TABS4HOPE #KELLYCO
So what are we going to do with all these pull tabs?
All these efforts are in the hope to collect hundreds and thousands of pull tabs that we will donate to our local Ronald McDonald House Charities of Central Florida, Inc. They recycle pull tabs in exchange for dollars to support children and their families who stay in their Ronald McDonald House locations. Their program has helped over 20,000 local families providing a "home away from home" for families whom have children receiving medical care.
20 Abandoned Places in NYC:  Asylums, Hospitals, Power Plants, Island, Forts 
These are Untapped Cities' favorite abandoned spots in NYC and the surrounding area. Some are break-in-able, some open to the public, some only for the intrepid.
Check them out here:  http://untappedcities.com/2014/01/28/20-abandoned-places-nyc-asylums-hospitals-power-plants-islands-forts/
---
A Treasure Trove of New York City's Historic Photos, Mapped:
I posted this on my Facebook page a while back, but I think its a great resource for detectorists or history buffs, and deserves another mention.
The New York Public Library has a new interactive map that takes its digitized collection of vintage photos and allows you to browse them according to geography.
You zoom in on an area, then click on the red dots to see images of vintage photos taken there.
You can find more info and links at:  http://ny.curbed.com/archives/2015/05/21/a_treasure_trove_of_new_york_citys_historic_photos_mapped.php
---
If I Find Treasure, Can I keep it?
This is another interesting link to an article from my Facebook page.  Its a FindLaw series called "If I Find", where they will discuss the rule of finders keepers as it applies to different topics.
http://blogs.findlaw.com/law_and_life/2015/04/if-i-find-treasure-can-i-keep-it.html
---
X marks the spot! Interactive map plots the possible locations of buried treasure around the world
The map was created for eBay and plots the location of 35 buried treasures around the world
These include real troves of gold, mythical loots and heists that feature in fictional films
Each location shows the year the treasure went missing and the details surrounding its disappearance 
Collections include the Fabergé Eggs of Russia, the Irish Crown Jewels, diamonds from the 2003 Antwerp Heist and gold that sunk with the SS Islander in 1901
A flipbook also reveals what you could buy if you were to recover each of the missing treasures troves
Read more: http://www.dailymail.co.uk/sciencetech/article-2942691/X-marks-spot-Interactive-map-plots-possible-locations-buried-treasure-world.html#ixzz3d05CKq00
---
Metal Detecting Article in Yankee Magazine:
For those of you who subscribe to Yankee Magazine, there is a nice article about metal detecting entitled Stories Beneath our Feet in the March/April 2015 issue (pgs. 78-83).
Yes, it was a few issues back, and I'm late telling you'all about it, but I moved, and its taken some time for the mail to find me.
Anyway, its a nice article about some detectorist's up in Vermont, and anyone who metal detects should be able to relate to it.
You can subscribe to Yankee Magazine at http://www.yankeemagazine.com
---
10 Things you Might not Know About the War of 1812
Some interesting trivia here–astound all your metal detecting buddies with your vast knowledge of the War of 1812 :
http://www.history.com/news/10-things-you-may-not-know-about-the-war-of-1812
---
CONGRESS VOTES TO CREATE CONGRESSIONAL COMMISSION TO STUDY CREATION OF NATIONAL WOMEN'S HISTORY MUSEUM
Founded in 1996, the National Women's History Museum (NWHM, Inc.) is a nonpartisan, 501c3 nonprofit organization dedicated to educating the general public about the diverse historic contributions of women and raising awareness about the critical need for a national women's history museum in our nation's capital. Currently located online at www.nwhm.org, NWHM is leading the effort to build a world-class, permanent museum on or near the National Mall that will herald and display the collective history of American women.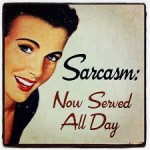 Wow! Congress voted to create a commission to study the creation of a National Women's History Museum.
Oh Women, how lucky we are, and how far we have come to gain this honor.  
A commission to study the creation of…  LOL
Happy Hunting!