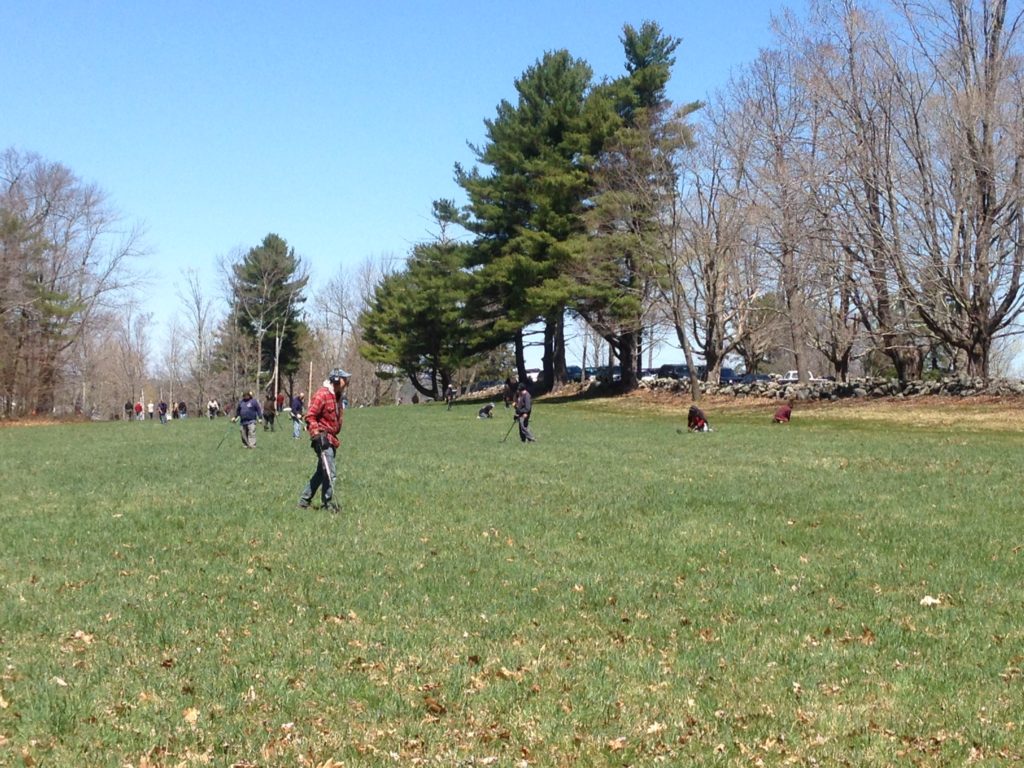 The first group hunt I attended which came with an expensive price tag was DIV, and that was quite a few years ago now. At the time I had thought the fee of $250 was over the top, but it was DIV. I wasn't sure when I'd get the chance to go again, so I made the sacrifice, and dished out the cash. The $250, however, was just the hunt fee. There was also the cost of gas, hotel room, meals, and extra money for whatever else might come up. In the end, it came out to about $1200.
Since then, I've noticed a trend, and that trend is that the cost for some of these hunts has reached the price tag of ridiculous! Some of the club hunts that used to be free, or a max of $10, have easily gone up to $20 or $30, and sometimes even more than that. A one or two day organized non-club hunt can cost from $50 to $150 nowadays. It's gotten so expensive, so quickly, that if someone offered me the opportunity to hunt a farm field all day for $50, I would probably consider it a bargain.
I'm perplexed by this trend, and wonder if I'm the only one who has noticed this? What's driving this? Is it poor negotiation, greed, site availability, or just the lack of time to seek out a reasonable venue? I know sites have gotten scarcer since the hobby has become more popular and some of the reality shows have portrayed us in a poor light. Even so, I suspect some of the organizers just throw dollar signs at property owners to secure a spot. They know everyone will want to go, and figure they'll just pay whatever, but well, that's just my suspicion.
I also suspect that some of the organizers feel they are entitled to make a profit for their time and work they put into it, fair enough, but I never profited from the boards I've served on, my website, or the years of work and dedication I put into fighting for the rights of detectorists to enjoy our lawful hobby. It's always been my passion for the hobby, not dollar signs that drove me, but it seems folks have very different agendas nowadays.  I just don't get it.
I've even paid some hefty fees to hunt properties advertised to have "Never been hunted before", only to find out afterwards that the property owners or organizers were dishonest, and the places have been pounded. I can digest it if it was the property owners who weren't up front, but if the organizers and my fellow detectorist's weren't honest, well, that's just plain old taking advantage, and shame on them.
A certain yearly hunt I attend used to be $50, and that was for the entire weekend. The next year it went up again, then the next year again, and this past year it was close to $130. Now, I don't mind paying $50, or even $100, because the money is going to charity, but are these hunt organizers taking into consideration the travel costs, hotel fees, meals, etc… that folks have to pay in addition to the hunt fees? Even if the money is going to charity, it's still way more than the average person can afford. And what about the folks that can only attend one day, but are forced to pay the entire hunt fee for two days? I've crossed a few hunts off my list because I didn't think that was fair.
I'm also a woman, in a male dominated hobby. I don't always have the luxury of finding someone to bunk with and split the cost of a room like the men do. I usually pay full price, and at the last Hunt I attended I had to pay an additional 25% single occupancy fee.
I'm not cheap, but these things sometimes annoy me. Sure, I could bring my significant other with me, but why ruin it 😁 I go to these hunts when possible, dishing out $2 to 3k a year for fees, food and lodging. After all, I don't want to miss out on the Fab-u-Dig of the year. And whether I find anything decent or not to justify the price, I still go. Maybe that's the problem.
I go for the fun, the camaraderie, and the metal detecting of course, and I will probably still go because detecting is awesome, and its my lifestyle. I plan and put the money aside for such things, but I know a lot of people who can barely afford a $20 hunt, never mind putting money aside for a weekend Hunt-o-Rama.
Metal detecting is not a cheap hobby, the gear itself can set you back financially, but once you get that gear, should you have to continue to go broke to participate?
I've noticed that it's the "Middle Aged" generation that seem to be running and attending these hunts (and middle aged would include me now… so I guess I'm my own statistic), but we shouldn't forget the other generations.
There are a lot of seniors involved in the hobby, and for many of them, detecting is one of the few activities they can still physically enjoy. Most of them are retired, some on fixed incomes, and I know from conversations I've had that a lot of them don't go to these hunts because they simply can't afford it.
Then there's the younger generation, some of who are still in school, and don't have jobs, or have young families burdened with the cost of diapers, formula and child care. Everyone is always saying we need to get more young people involved in the hobby, but I know that if I had those expenses, I wouldn't be able to dish out five hundred bucks for one of these hunts.
I know, I know, they don't have to go to the hunts, they can find their own sites, and hunt for free, but theres just so much people miss when going it solo. Sure, they can always find an old coin or piece of jewelry when out hunting alone, but they can't find the enthusiasm, friendships, and camaraderie that comes along with these organized hunts, and that is what keeps most people in the hobby long term. Finding stuff gets old, but participating, being a part of something, and sharing your passion with like minded people, well, that never gets old.
Just my opinion-Happy Hunting!