It's not very often that you get to detect empty fairgrounds, but that was us, as my partner and I–with great expectations, mind you–enthusiastically drove to meet the "Keymaster" at the gate to the empty fairgrounds.
The "Keymaster" was giving us free reign, all alone, and after letting us in, said "Just lock the gates when you leave".  The entire grounds were ours to swing and dig in to our hearts content.  So with great expectations, and visions of over a hundred years of fairgoer's lost treasures, just ours for the finding, we thought it was the greatest detecting site ever!
Now I'm sure you're not interested in the $18.32 worth of clad I found, or the hundreds of pulltabs and bottle caps we collected, but what is really interesting, is that our Fairgrounds Free-for-All turned out to be nothing more than a Clad-for-All.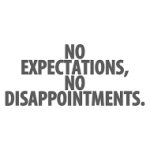 The sheer volume of fairgoer's over the years provided non-stop signals.  There was layer upon layer of clad.  Try as we might, we couldn't get to any of the deeper signals.  It was literally a foot deep carpet of clad.  There was just no escaping it.  No matter where we hunted, or how deep the signal, it was clad.
I expected a lot of clad, but this was the most overwhelming site I have ever been to.  I briefly thought about putting on my NEL Sharpshooter coil, but then decided that, nope, that wouldn't even help me here.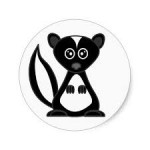 I can't say it was a bad hunt because we had targets galore, so I can't say we got skunked.  I will say though, that we were soaring pretty high before we came crashing down to Disappointmentville.  I think our ego's and expectations got a little bit of a skunking that day.
And, since we didn't meet the "keymaster" until the afternoon, I suppose if we had more time to concentrate on just one area, we may have eventually broken through to the older finds layer.  But we didn't, so it was what it was.
Luckily for us, we've been invited back whenever we want, so of course we'll go.  Next time though, at least we'll know what to expect, and not leave so disappointed.
I'll keep you posted on our next trip to the fairgrounds, until then…Happy Hunting!