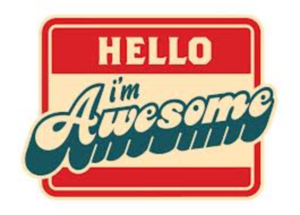 There are two different types of Awesome Detectorist's, the truly awesome ones, and the ones who think they're truly awesome.
If you're thinking, hey I want to read about awesome Detectorists, then you're probably one of them, but if you're thinking, I know she wrote this post about me, well, do the math…
If you're familiar with my somewhat "barbed" (as the Brits say), sense of humor, and ability to mix reality with a dash or two of sarcasm, you may enjoy this post. Mind you, I don't place myself in either category.  Being an empath, I'm more of an observer.  Being hyper-sensitive to sensing other people's motivations can be overwhelming, and somewhat frustrating, especially when it takes others months or even years to see through a facade it took me only minutes, or a few hunts with someone to realize.