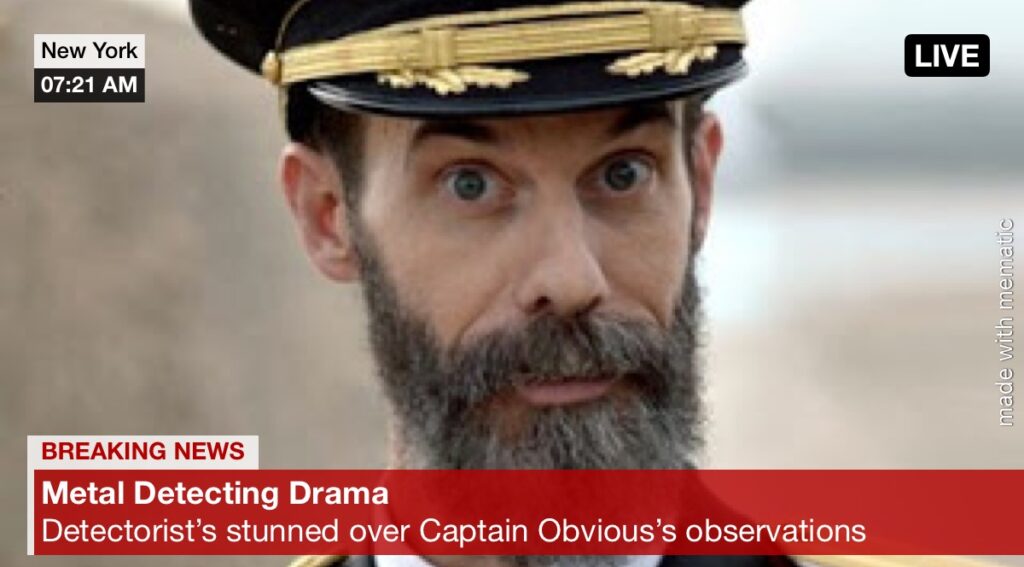 Have you ever been at a hunt where no one has found anything of any consequence, and suddenly someone comes walking up, all smiles, with a pouch full of sensational finds?  It's usually someone new, or someone you don't know very well, but occasionally it's a person who's been in the hobby a while. You're happy for them, even though your mind is trying to rationalize a slight suspicion of disbelief, because 50 other people, with the majority being experienced, hard core hunters all just got skunked. 
Now it's possible this person just hit a hot spot, and you know from past experience that it's possible to dig great, unexpected stuff, while others have mediocre finds. The suspicion festers though, when this person continues to perform the same detecting miracle at the next half dozen hunts. 
You see them detecting haphazard with an arched swing, and their coil 4-6 inches off the ground.  You wonder how their machine can even hone in on a target, never mind find anything. They usually hunt alone and always seem to disappear for a while, but at the end of the day, they show up with their pouch full of goodies, yet again. 
Rumors begin to circulate, and you start to watch this person more carefully, inspecting their finds for the telltale signs of dirt, scratching, or anything else to indicate it came out of the ground.  In your mind you know they are pulling a fast one on everyone, but you don't call them out on it. You have no proof they bring their own finds to a hunt, and even if you did, you wouldn't present it because you feel sorry for them for feeling they have to do that.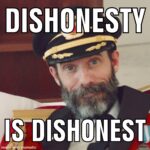 There seems to be one, or a few of these types in every club.  I usually feel sorry for the person, who obviously wants to be accepted and/or recognized by their peers. It's just unfortunate they feel they have to be dishonest. Detectorist's are a fun loving bunch, and whether someone found anything or not, we'd accept them just the same. 
When I started in this hobby, it never occurred to me that people did such things until I overheard a few of my fellow club members discussing a certain person's finds. Even then, I naively refused to believe it, and assumed they all must just be jealous.  
But over the years, I've come to realize there is a huge competition in detecting, for being the best, having the best finds, and being recognized in certain detecting circles.  Some people just want to have a bit of recognition, and don't care how they achieve it.
I, myself, have witnessed this phenomenon first hand, from a fellow club member who I thought was a highly skilled hunter. It was always the same scenario.  He would disappear for a few minutes, then suddenly reappear with a great find. Usually a colonial copper, or some other type of silver coinage, then he would disappear, and reappear with another great find, again, and yet again. I was always amazed and quite happy for him, and at times even a bit envious of his luck and skill. 
This pattern continued, hunt after hunt, year after year, until Captain Obvious smacked me upside the head, and I couldn't ignore it anymore.  Despite my minds insistence that this guy truly was a most awesome detectorist, logic eventually intervened.  There was just no way, skill or no skill, luck or no luck, that the detecting Gods were allowing this guy to find several of the most pristine condition colonial coppers and/or silver coins at every single hunt, while I had never witnessed him dig anything of value, or significance, in all the years I had known him—ever. 
Coincidence? Überly suspicious? Perhaps. It's possible his machine will only find stuff when no one is around, or maybe he really does bring his own finds to a hunt.  I don't really know the truth, I just know what my gut and Captain Obvious is telling me. I'm not saying its not possible, I'm just saying its not probable.
I'm also disappointed that I fell for the illusion. We all need people to aspire to, and  competition can be a good thing.  Seeing someone else's great skill with a machine can make you work to hone your own skills, up your finds rate, and dig better targets.  After all, if no one ever found anything good, then this hobby wouldn't be a hobby. 
I'm sure I will get some flak for this post, but hey, I point stuff out, its part of what I do. Agree, disagree, whatever, in the end its really just mine (and Captain Obvious's) observations and thoughts.  Don't worry though, we won't be eyeing your finds at every hunt and questioning their validity or your skill, or maybe we will…     Happy Hunting!
More words of wisdom from Captain Obvious: